1
Open the cardboard to the size that will fit your puzzle. Secure the cardboard with sticky tape on the edge of the table where your puzzle is positioned. Be careful that the sticky tapes have no wrinkles and are nicely ironed out.
2
Holding the cardboard, carefully slide the assembled puzzle onto it.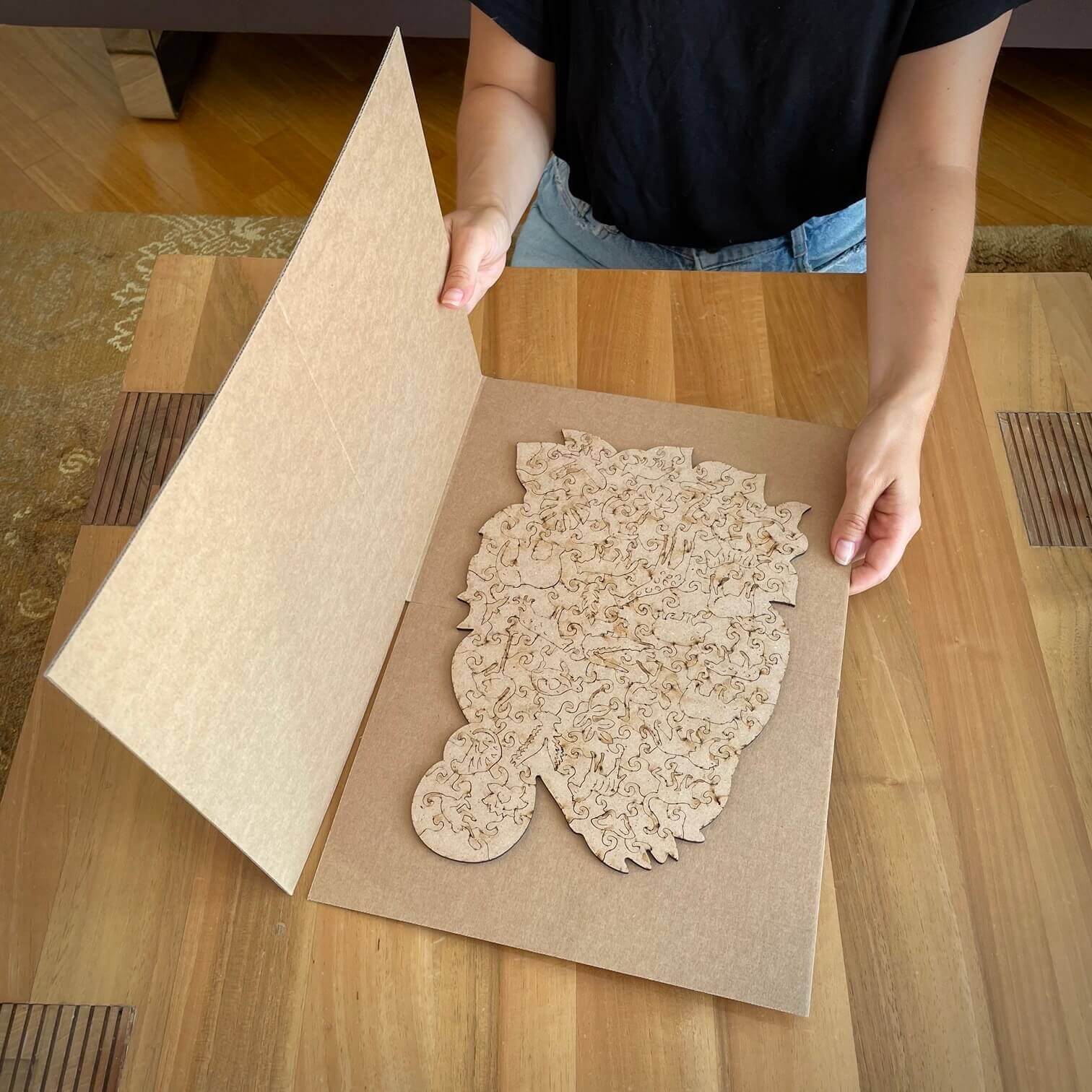 3
Close the cardboard or position the second cardboard onto it. Position one hand below and the other hand above the two cardboard layers. Turn the puzzle while holding a cardboard with two hands.
4
Depending on the puzzle's size, take the appropriate glue sheets. Glue sheets can be cut to a smaller size or combined together. Separate the transparent part of the glue sheet from the white layer.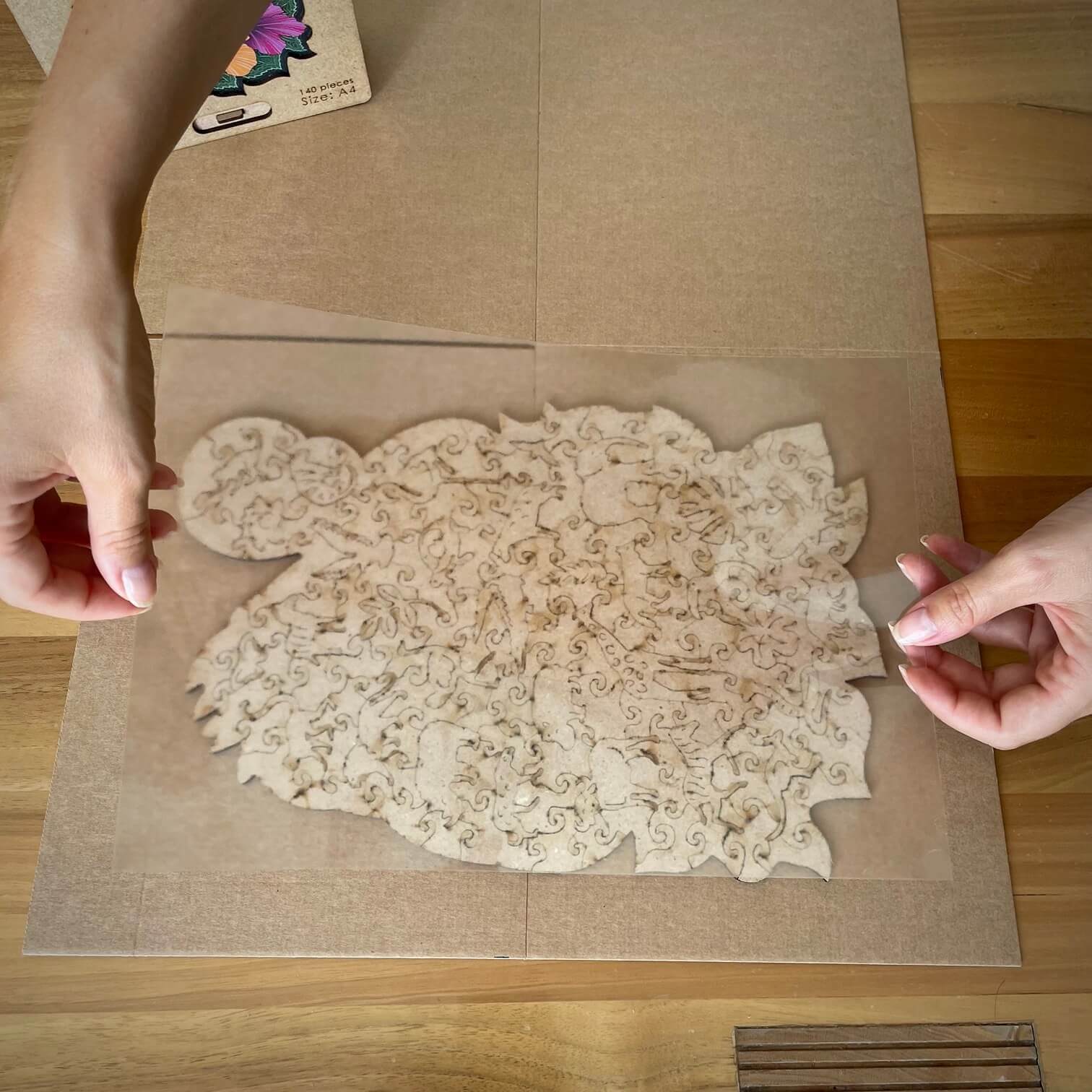 5
Carefully position the glue sheet over your assembled puzzle.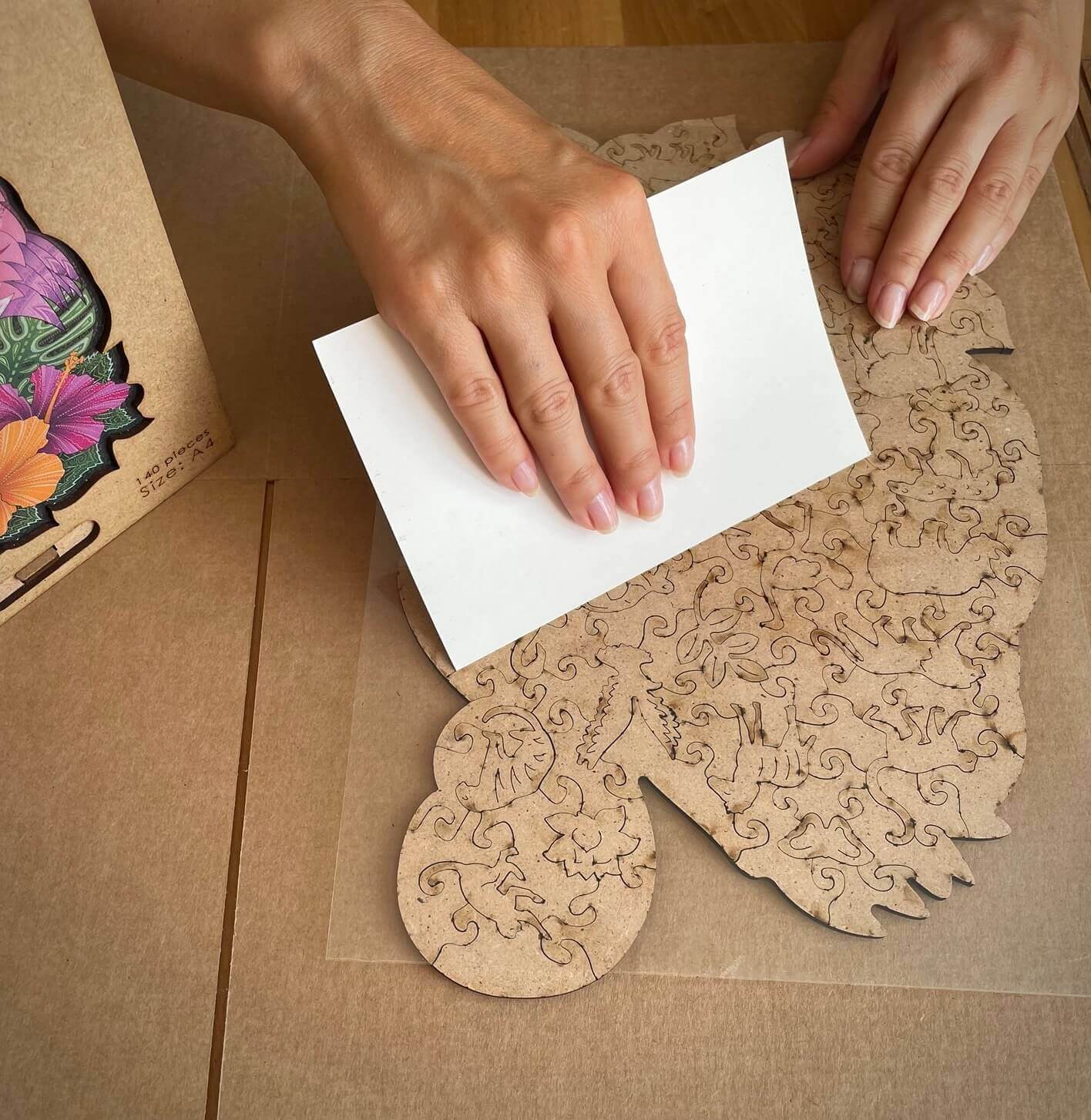 6
Iron out the glue sheet with hand movements from the center outwards. Any hard plastic card can be used for maximum adhesion.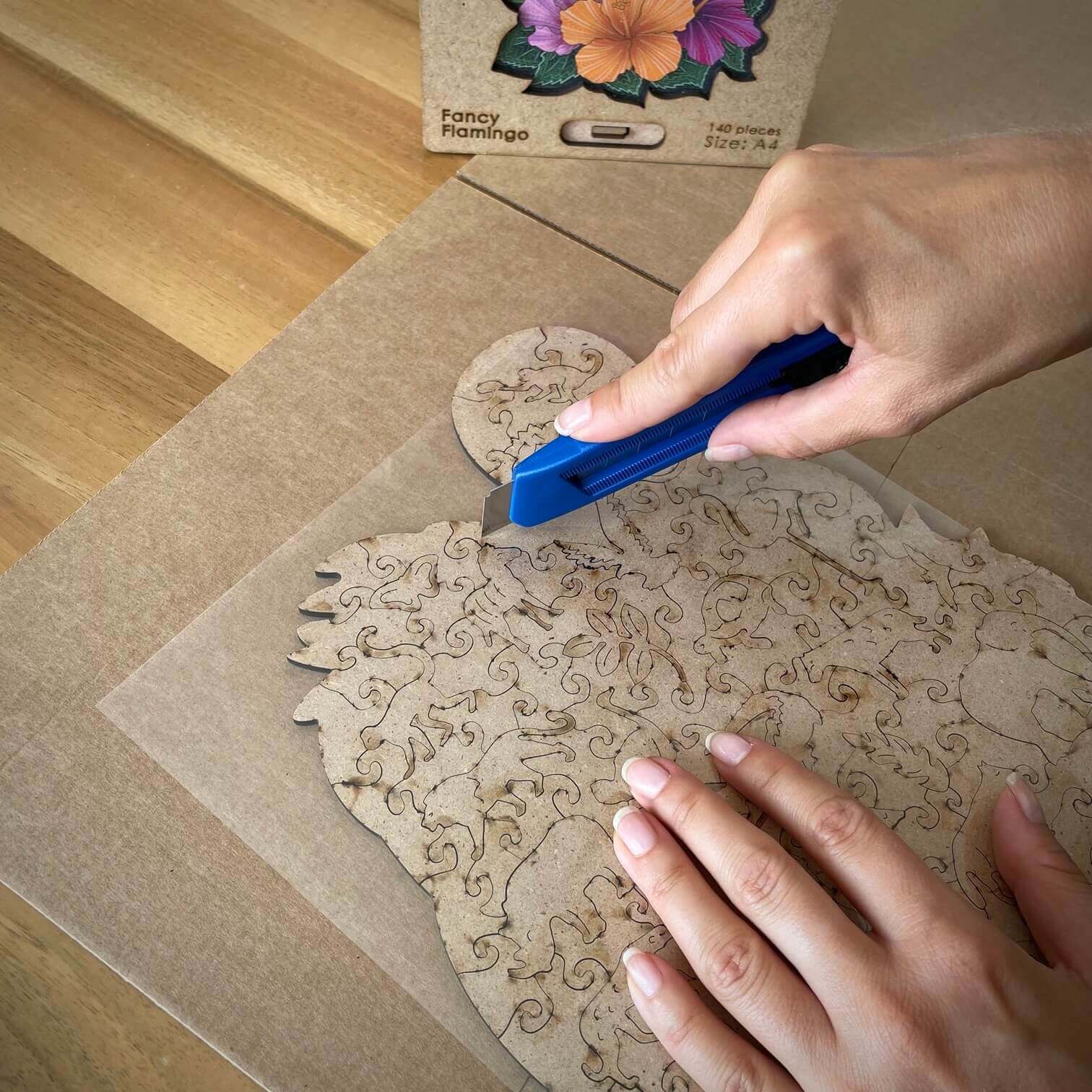 7
Use a utility knife to cut the excess glue sheet. Cut approximately 5mm from the edge of the puzzle. It is not necessary to exactly match the shape of the edge of the puzzle. It is enough that every piece is glued to the glue sheet.
8
Use adhesive putty to glue the puzzle to the wall. Depending on the size of the puzzle use an appropriate number of adhesive putties. Roll and make a ball from each adhesive putty. Distribute all adhesive putty balls over the back of the puzzle.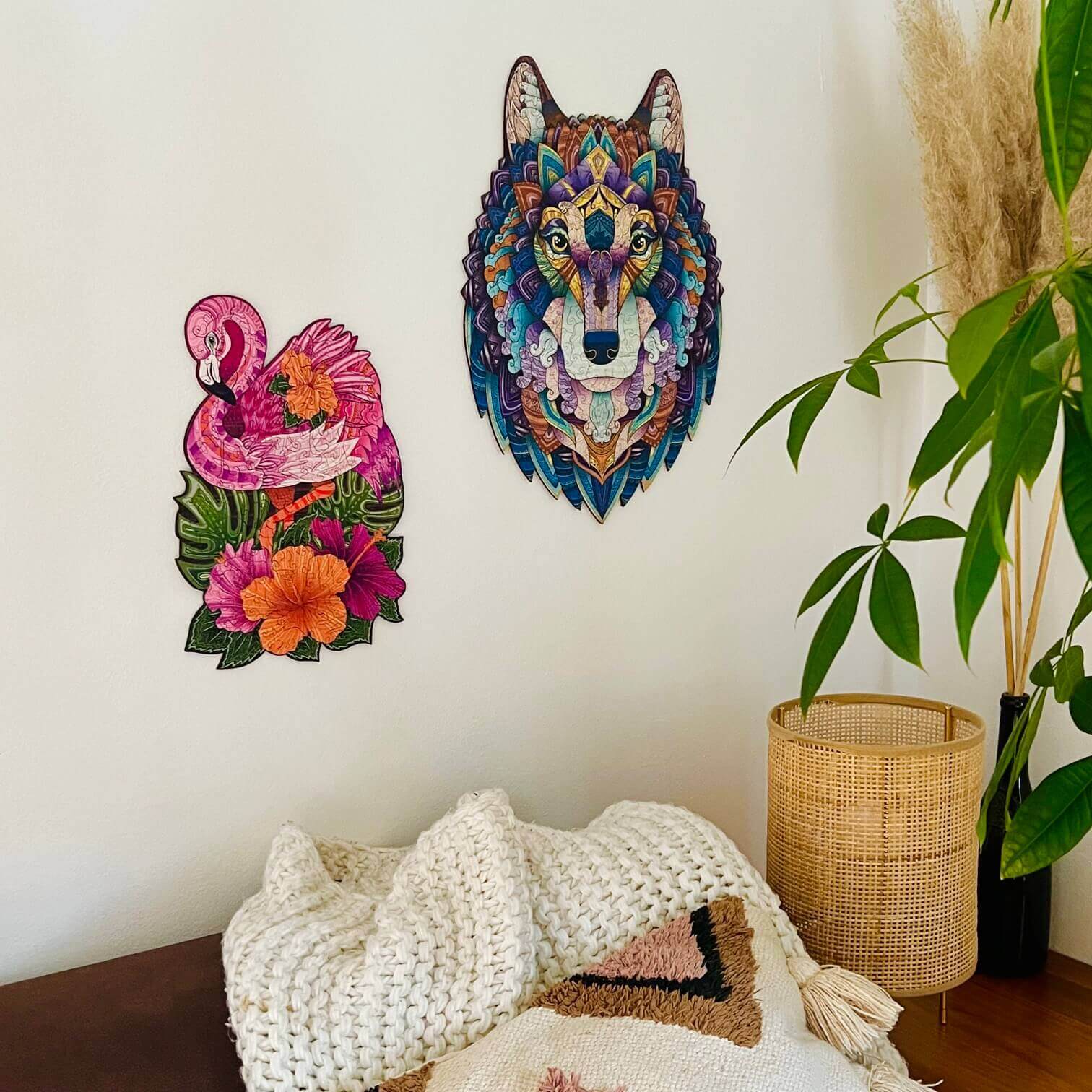 9
Take the puzzle with both hands and place it on the desired surface. Press the puzzle firmly with both hands to secure its position.