We are a small company with big dreams. We make our own puzzle designs and we print the puzzles on premium wood in a family workshop. Our team (Maša, Pia and Luka) will be happy to assist you.
Frequently asked Questions
We opened our doors in 2020
Our journey has just began
We started with an idea to make jigsaw puzzles more fun and bring new life into this classical activity with fresh design ideas and new ways of putting the pieces together.
We wanted to combine our designs with natural materials so we only produce wooden products.
There is a real satisfaction when wooden jigsaw puzzles snap into place. If you haven't experienced it yet we really recommend you give it a try 😉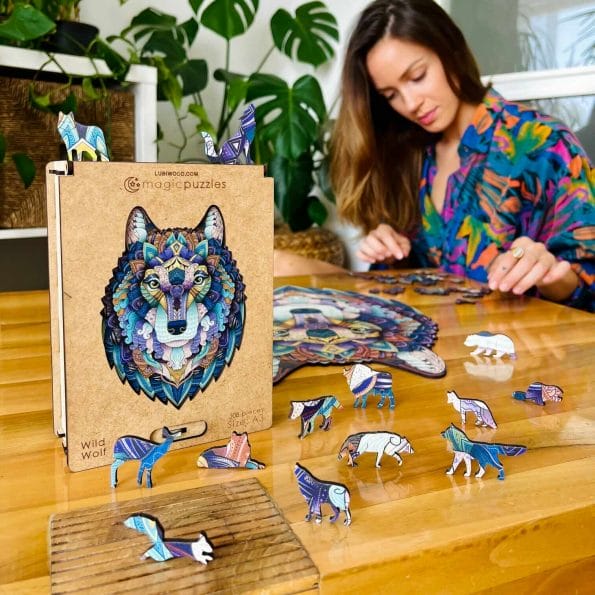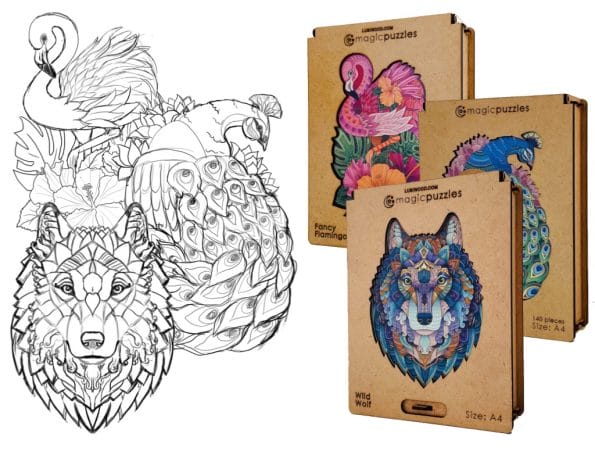 We sketch, print, cut and ship it to you with love
Everything made by us, with care
Each jigsaw puzzle starts with multiple sketches and takes a long time to bring to life.
After many iterations of pencil drawing it goes into the coloring phase where we try different pallets and see which one fits the character of the jigsaw puzzle the most.
Once the design is done we draw all of the cut-out shapes by hand and give each jigsaw puzzle a unique name.
We have so many more ideas
We're just getting started
We are already designing completely new concepts of jigsaw puzzles. Sign up to our newsletter so we can let you know when new jigsaw puzzles arrive.
If you have any feedback for us please write to us. We are always looking to improve.
We are fully satisfied with product and delivery as well. The packaging and the picture was soo pretty and the puzzle was extremely creative and unique with the little animals that it's made of. It was a great challenge to do it, because it is so different from the usual puzzles. We enjoyed the process very much. We loved it. We're now thinking, which picture would be the next! 😊
It is amazing, simply love it. Takes my mind off and relaxes me. Magic box is also cute.
Vote for the next design and get 10% off